86.11

Video Recording with OBS Studio

20200811 OBS Studio is a full-featured video recording and screen casting software suite. With the concept of scenes, and each scene supporting multiple layers, there is considerable functionality. It is a tool that can capture a recording of what is appearing on the screen. Recordings are saved to the Videos folder as mkv files using the current date and time as the file name, though this is all configurable.

This first screen shot shows the application in its default mode showing the program that is available to be recorded. To start the recording simply click Start Recording.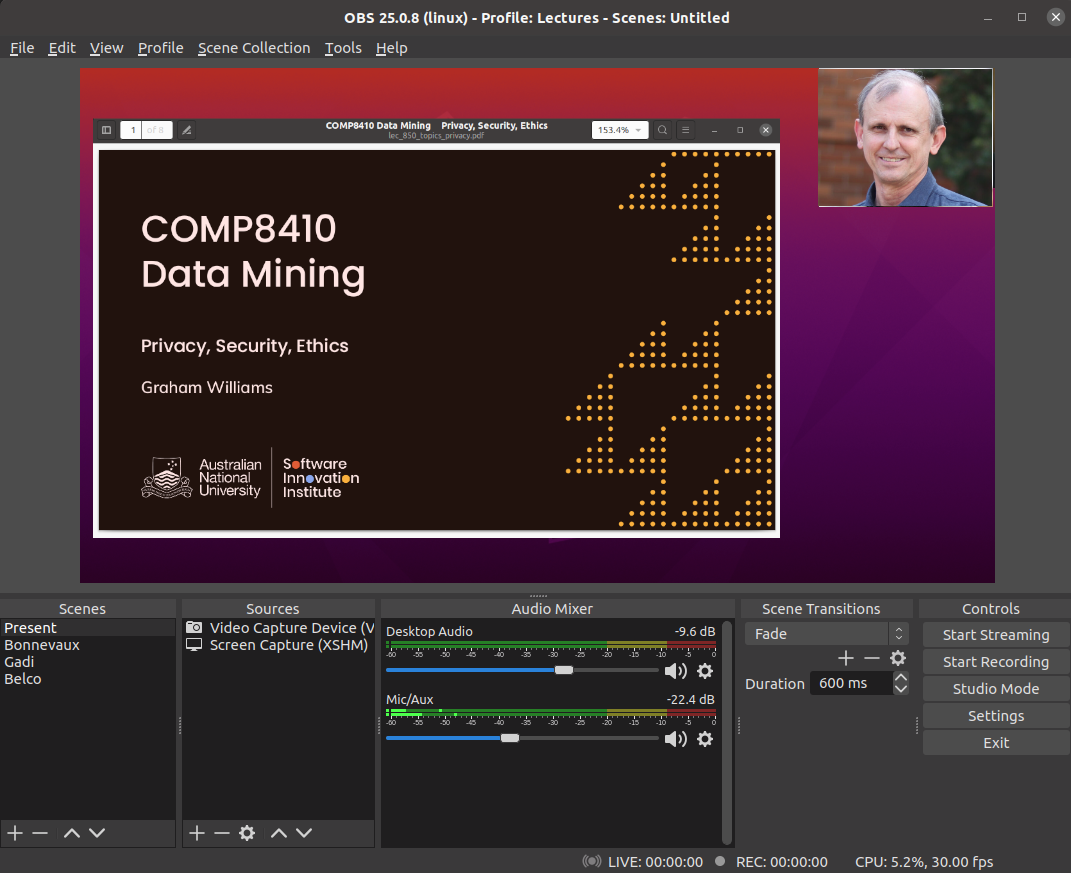 Choosing the Studio Mode allows the Program and a Preview to be displayed. The Program will be what is recorded and the Preview will display any of the Scenes defined and can be transitioned to the Program through the buttons between the Preview and Program panels.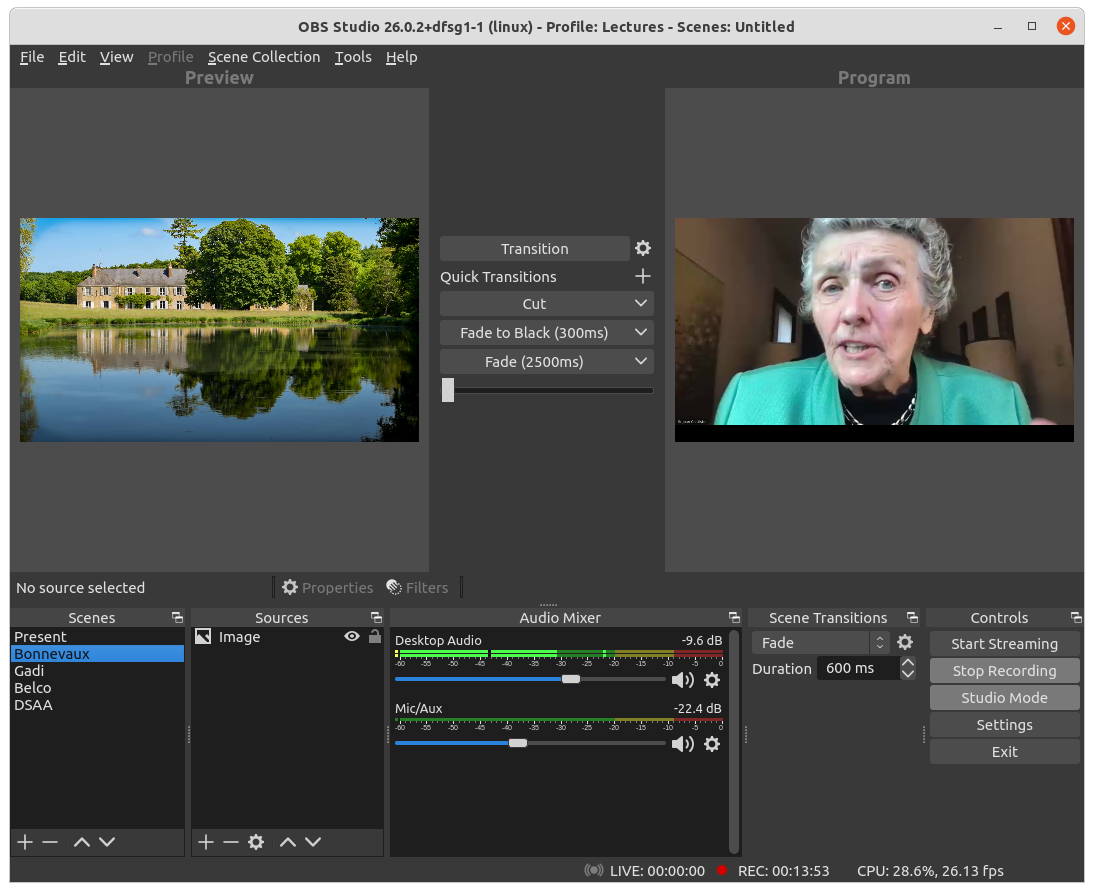 ---
Your donation will support ongoing availability and give you access to the PDF version of the book. Desktop Survival Guides include Data Science, GNU/Linux, and MLHub. Books available on Amazon include Data Mining with Rattle and Essentials of Data Science. Popular open source software includes rattle, wajig, and mlhub. Hosted by Togaware, a pioneer of free and open source software since 1984. Copyright © 1995-2021 Graham.Williams@togaware.com Creative Commons Attribution-ShareAlike 4.0.