20.16

Rattle GUI to R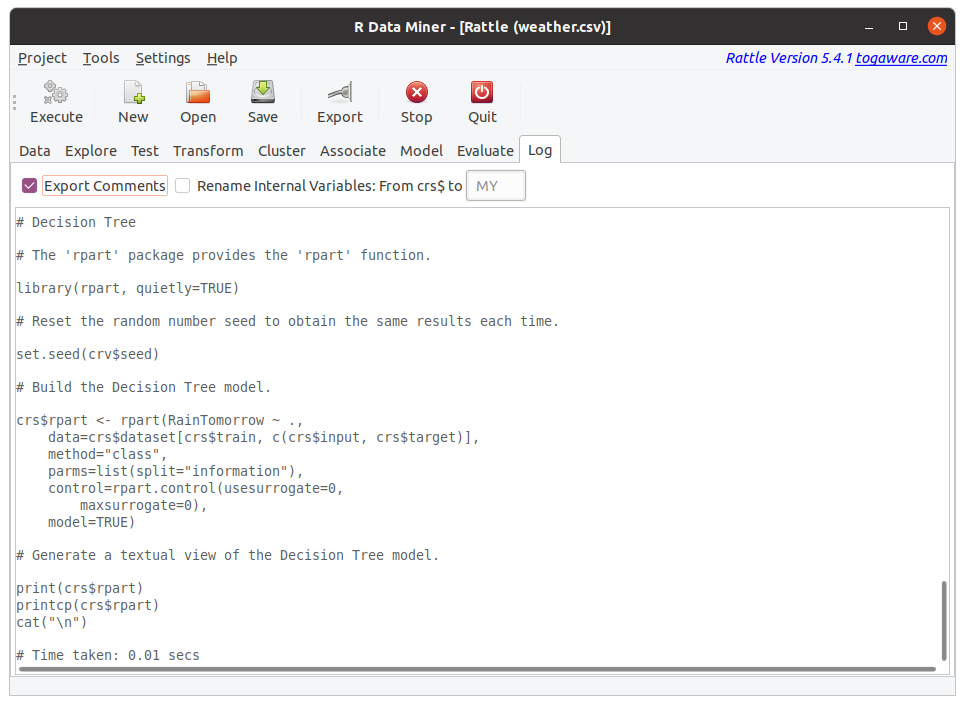 The Log tab shows the call to rpart() to build the model. We can click on the Export button to save the script to file and that script can then be used to rerun this model building process, automatically within R.
The command to build the model is presented in the Log tab exactly as it is passed on to R to invoke the model building. It takes a little time to understand it, and the remainder of this module covers interacting directly with R to achieve the same results.
---
Your donation will support ongoing development and give you access to the PDF version of this book. Desktop Survival Guides include Data Science, GNU/Linux, and MLHub. Books available on Amazon include Data Mining with Rattle and Essentials of Data Science. Popular open source software includes rattle, wajig, and mlhub. Hosted by Togaware, a pioneer of free and open source software since 1984.
Copyright © 1995-2021 Graham.Williams@togaware.com Creative Commons Attribution-ShareAlike 4.0.